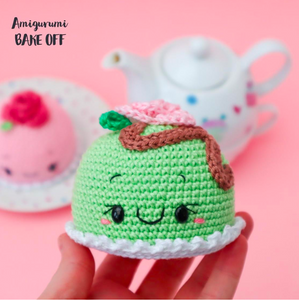 ADD TO CART - to purchase this pattern it will be free but you must check out.
Your email must be entered so we can send you your pattern.
If you have issues please do try all the steps below before contacting our customer service desk we  are a tiny team of one maker and virtual assistants so we are going to take a while to get back to you the steps below will help you. you may need to order again if you do not follow the steps first. We always suggest you use a computer not a phone or tablet.
IMPORTANT NOTE: If you are purchasing items that require shipping please order downloads separately. It is currently causing an issue that will delay your order.
DOWNLOADING: if you are using a phone please wait to download from the email sent to you. When you download on an iPhone in safari or Firefox an arrow will appear at the top right of your screen you need to click on this to access your pattern, your pattern is on your phone if you can't find the download section search on your phone for Reindeer to find your pattern. If you have difficulties please try to "order" again from a desktop or laptop computer and if you still have issues please get in touch with your order number & we will be able to help during office hours 😁 if you keep trying to download from the purchase screen you will exceed your download limit 
We are extremely excited to be able to offer this wonderful Amigurumi Bauble Pattern by the very talented Alexa Templeton, completely free!
This pattern is created as part of Amigurumi Bake Off.
Please come and show your work on Instagram before 28/2/2021 using #amigurumibakeoff for a chance to win Star Baker
We love seeing your work!  sharing also enables us to work on similar projects in the future. So we ask  that you share, share and share some more pictures of your finished penguin on social media and with your friends & family. 
Skill Level: Beginner
You will need
: A crochet hook to match your chosen yarn (4ply yarn - 1.75mm -2.5mm hook or DK yarn - 2.5-3.5mm hook) A stitch marker, Toy Stuffing, Tapestry needle for construction, x2 x 6mm Safety Eyes, (optional not recommend for young children) and some blush.
If you would like to see more of Alexa's creations and support independent businesses please check out their wonderful patterns on
You can join our Facebook Group here! 
The pattern contained within is the property of Alexa Templeton (Lex in Stitches). The resale, copying or sharing (including online) of this document is not allowed.
You may sell your completed penguin, but credit should always be made to the designer.
Please enjoy this pattern & respect copyright.
By "purchasing" this pattern you agree for us to share your information with Lex in Stitches and to the above - respecting copyright enables us to offer you more wonderful collaborations in the future.